Cloud ERP Transforms Manufacturing
Get your free Harvard Business Review report to explore why innovative manufacturers are moving to cloud ERP.
Fill out the form to download your complimentary report.
Register now to discover how cloud ERP can help:
Make your business more flexible and scalable, and optimize the value of your data assets

Accelerate time to market, increase customer retention, and improve productivity

Achieve new levels of efficiency and drive growth with hyperflexible, self-adapting manufacturing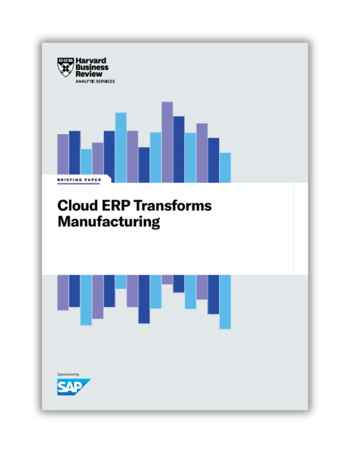 Industry Leading Solutions
Cognitus combines deep expertise with a passion for innovation to help businesses thrive in today's dynamic market. Our team of skilled consultants brings a wealth of experience across industries and functions, empowering our clients with tailored solutions that drive growth and maximize value.
As an SAP Partner, we have access to the latest SAP technologies, tools, and resources, enabling us to deliver cutting-edge solutions that help our clients gain the competitive advantage. Our commitment to excellence, coupled with our deep expertise and strong partnerships with SAP, has made us the preferred SAP partner for many businesses across the globe.
FIXED SCOPE
We are dedicated to helping businesses achieve their full potential on time, in scope and in budget.
END-TO-END SUPPORT
Cognitus manages all stages of your technology initiatives. This bolsters data security and eliminates redundant activity.
INDUSTRY BEST PRACTICES
We have extensive cross-industry experience to get you up and running as quickly as possible.
360 SAP GOLD PARTNER
We are an end-to-end SAP partner to build, sell, service, and support.
HYBRID DELIVERY
We offer on-shore, off-shore and near-shore resources for global coverage and around-the-clock support.